Beauty is a choice, not an attribute
Our next collection in preview for Vogue
Heartrise is an experiment to harness the power of collectivity using blockchain
Sheroes
The resilience and talent of women across the world comes to life with Sheroes, our body of work telling the stories of inspiring sisters who have made their mark on history.
Think Like an Astronaut
When we buy a new piece of clothing how can we gain the full perspective? How can we zoom out from the garment we have in front of us and see it from someone else's viewpoint?
Our Vision
At the heart of each garment is a commitment to shape beauty through the values that make us feel good. Imbued with care, and a very particular understated luxury, we design to make women empowered and choose their position in the world.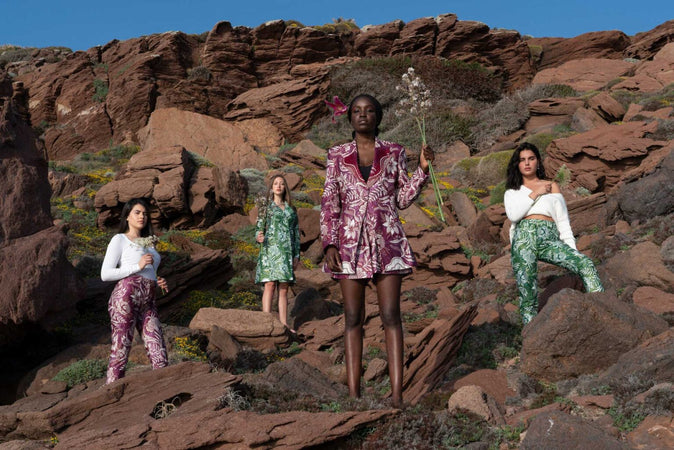 Find us online