CODE OF CONDUCTS
Maakola: Our Commitment
Maakola is dedicated to ethical and responsible practices in all aspects of our business operations. We are committed to providing an environment of mutual respect and the appreciation of diverse cultures and points of view. Our pledge is to remain steadfast and unwavering in our responsibility to uphold the highest standards pertaining to human rights and the fair treatment of our employees and customers while appreciating the practice of individual values, ideals, and sense of right. In addition, we expect our business partners to also uphold these principles. Any associate or third-party found to impede, our be in breach of the guidelines set forth herein, shall forfeit any compensation. In addition, the company maintains the right to immediately cancel any existing orders and terminate all existing agreements with such a partner.
The following outlines the specific parameters of Maakola's code of conduct in which we expect all associated to abide.
Legal and Ethical Considerations:

Maakola adheres to not only the letter but also the spirit of the law. These considerations are applicable to all aspects of the workplace including labor and working conditions, the fair treatment of workers, and the presumption of dignity, equality, and respect of all. We expect our suppliers, vendors, and all associated parties to observe international, national, and local laws as well as respect communal customs. We believe in the fair treatment of people and abhor animal cruelty. Our products and services reflect these ideals.
Standard of Integrity:

It is our promise to conduct business in an ethical and honorable manner with attention to delivering both products and services of the highest quality. Maakola prides itself on integrity and authenticity in the services and products it provides.
The Workplace:
It is Maakola's belief that everyone deserves a comfortable and welcoming workplace. We will work to overcome any challenges or obstacles that may impede our attempts to build an environment of openness and warmth for our employees and tailors. We will continue to implement processes and procedures toward this goal and have protocols in place should an employee feel they are being treated unfairly.
Environment and Safety Standards:

The company follows all codes, rules and regulations, applicable treaties, and industry standards to provide safe and healthy work conditions. Any attempt to circumvent existing standards will be viewed as a breach of this code of conduct. Additionally, we expect all employees, tailors as well as partners and vendors to only employ those people that meet legal age requirements for employment and wage earning. Employees will not be exposed to hazardous materials or unsafe working conditions. Forced labor or inappropriate solicitation of workers is strictly prohibited.
Nondiscrimination:

Harassment of any kind will not be tolerated. This includes discrimination on the basis of race, religion, gender, sexual orientation, color, national origin, age, physical or mental disability, medical condition, political opinion, union affiliation, social group, marital status, pregnancy or any other classification protected by local, national and international law.
Wages and Benefits:
Maakola complies with all laws regulating local wages, overtime compensation, and legally mandated benefits. Also, wages and benefit policies must be consistent with prevailing national standards. 
Freedom of association:

We recognize our employees' right to associate, organise and bargain collectively in a lawful and peaceful manner for the protection of their interests without penalty or interference. Maakola will not prevent collective bargaining and will adhere to collective bargaining agreements, where such agreements exist.

Subcontracting:
Our tailors and subcontracted workers must meet the same criteria as our direct contracted product and service suppliers.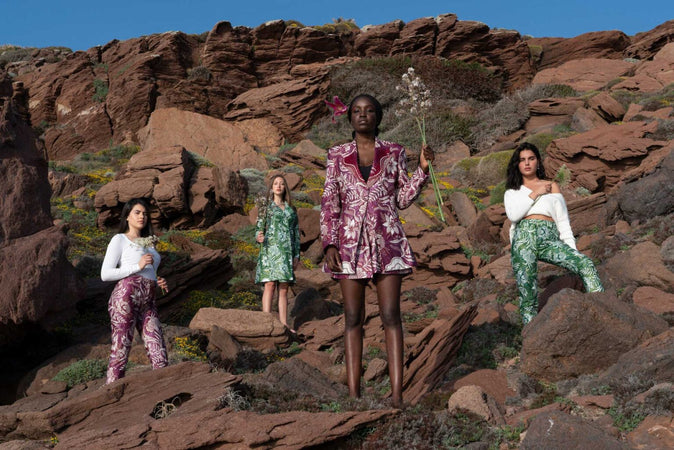 Find us online