Introducing Maakola Accessories
Here at Maakola, we're determined to let nothing go to waste. So we've transformed our leftover fabrics into a new collection of accessories to finish any outfit with flair.
Stay safe with Maakola masks
Like every fashion brand, we faced a challenge when the Covid-19 pandemic hit. With stay-at-home orders in effect around the world, it didn't feel right to be talking about new clothes, and so we turned our attention to face masks. Now that face coverings are mandatory in many countries, we wanted to offer a sustainable alternative to the disposable face masks that are thrown away after a single use.
After months of trial and error, our reusable fabric face masks are finally here. In two styles — a concertina shape (also known as a 3-ply mask) and a cap mask, both of which feature an elastic that loops around the ears — the masks come in a selection of vibrant African Print fabrics to match our clothing collections, including Gaia and The Circle of Life.
We recommend having three masks in rotation: one to wear, one in the wash and one spare. Make sure to wash your mask before putting it on for the first time, and then machine wash hot at 60 degrees after every wear.
Express your personality with African Print belts and headbands
At Maakola, we're committed to building a more sustainable fashion industry — starting with the clothes we choose to wear every day. So we're excited to introduce our new range of accessories. Not only do these pieces help us eliminate waste by using up excess fabric, but they'll help you get more from your own wardrobe, too, adding a pop of color to the everyday outfits you already own and love.
First, we created a collection of headbands in our favorite African Prints (and they also coordinate with our clothing collections if you're tempted to wear a single print from head to toe). Made from two pieces of fabric that loop together in a twist at the center, these wide headbands brighten up any look while making every day a good hair day.
We will also be launching a range of belts so that you can, quite literally, pull any outfit together. Available in a range of iconic prints, these fabric-covered belts are the most stylish way we know to cinch in your waist.
#staysafe #wearthemask #maakolaaccessories
Continue reading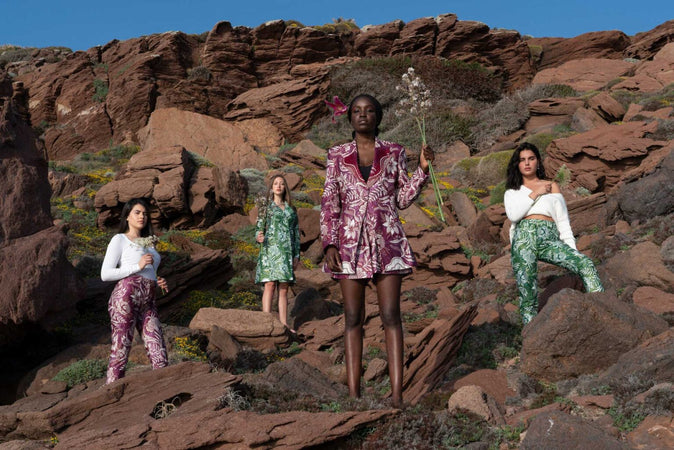 Find us online