How to make a trip to the park feel like a proper vacation? With playful silhouettes and bright, bold prints, our latest arrivals are all you need to create up an endless summer vibe.
Our summer wardrobe heroes
The perfect picnic dress.

When sunny days turn to balmy evenings, this hot pink dress is what we all want to be wearing. With a vibrant coral reef print and a playful dipped hem, this feminine fit and flare dress captures the spirit of summer.
Shop the Gaia high low dress
The instant escape top.
Travel might be off the agenda, but you can still dream of flying away with this bird print top with dramatic tiered sleeves. In the same bright blue as a summer sky, punctuated with the yellow of the sun, the wrap top will whisk you off on your travels – in your imagination, at least.
Shop the Melody Millicent Danquah Ruffle Sleeve top
The playful summer co-ord.
If you are packing for a vacation, there's nothing better than versatile separates that can be worn in different ways. This sunny wrap top can sit both on and off the shoulder to take you from day to evening, and while you'll love wearing the top and skirt as a matching set, they'll work well with the rest of your vacation wardrobe, too.
Continue reading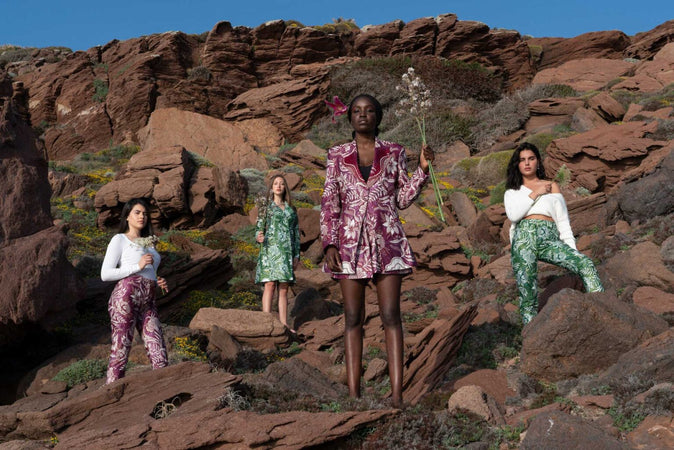 Find us online